Adsense from Google is the Emperor in online advertising and ad publishing. Google uses its Internet search technology to serve advertisements based on website content, the user's geographical location, and other factors. Websites that are content-rich have been very successful with this advertising program named adsense. Google crawls your page content and displays text and image advertisements related to your website content. They holds the highest paying cpm and cpc advertisements in online advertising. Adsense for search, Adsense for feeds, Adsense for mobile, Adsense for video and Adsense  for domains are other attracting advertisement options from Google which makes website owner to earn from every part of his website. Another option called Referrals(you get earned when someone download a software like Mozilla Firefox, Picassa, Google Pack which included above two and other software like Norton Antivirus etc) was withdrawn a few years past.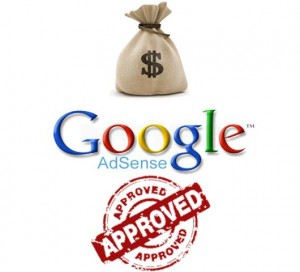 Minimum Requirements to Join Google Adsense
Domain – Owned or freedomain (blogger domain).
Traffic – No minimum traffic requirements.
Website Content – Should not contain Adult or Sexual content, Excessive profanity, Illegal drugs or related content, Hate speech or hate graphics content.
Website should not engage in, promote, or facilitate illegal activities such as pirating, hacking, spamming and infecting. Websites should not be under construction. Should not  sponsor "incentive clicks", are "pay-to-surf" programs, or use resident desktop objects such as bars and window frames. Should not contain an excessive amount of advertising in general. Should not offer  incentives of any kind for users to click on ads.( This includes encouraging users to click on the ads or to visit the advertisers sites as well as labeling the ads with text other than "sponsored links" or "advertisements"). Should not require or prompt an end user to download a dialer in order to view content of the website. Should not display ads as a result of the actions of any software application such as a toolbar. No ad code may be pasted into any software application for displaying ads. Bidvertiser may not accept sites that are associated with some types of client-side software or offer these types of client-side software.
Website should not be a Made for Ads (MFA) website or webpage has little or no content, but is filled with advertisement. Should not display copied contents from other websites, directories, books etc unless you have necessary legal rights to display that content.
Types of Advertising
AdSense for Feeds – Google displays ads on rss or atom feeds. The ads will be related to content in feed. (After carefully evaluating the product, Google decided to retire the AdSense for feeds product)
AdSense for Search –  You can place Google search boxes on your websites. When user searches the Internet or the website with that search box, Google shows ads on that search page and you get earned when user clicks on that advertisements.
Adsense for Video – This is done with the help of Video hosting website YouTube owned by Google. By uploading your videos into YouTube and by making a link to Adsense, ads will be displayed in your video and you get earned while a viewer clicks on that ad.
AdSense for Mobile – If you have a mobile website, you can earn displaying Adsense ads in it. The ads will be related to the website content.
AdSense for Domains – Adsense for domains allows advertisements to be placed on domain names that are not in use.
Available Ad Formats – Image Ads, Text Ads, Video Ads, Link Ads
Responsive Ads – Google determine the ad size based on your theme and position.
Horizontal Banners – Leaderboard (728 X 90), Full Banner (468 X 60), Half Banner (234X60)
Vertical Skyscrapers – Skyscraper (120 x 600), Wide Skyscraper (160 x 600), Small Rectangle (180×150), Vertical Banner (120 X 240),
Rectangles – Small Square (200 x 200), Square (250 x 250), Small Rectangle (180×150), Medium Rectangle (300 x 250), Large Rectangle (336 x 280)
Link Ads – (120×90) Displays up to 5 links, (120x90_4) Displays up to 4 links, (160×90)Displays up to 5 links, (160x90_4) Displays up to 4 links, (180×90) Displays up to 5 links, (180x90_4) Displays up to 5 links, (200×90) Displays up to 5 links, (200x90_4) Displays up to 5 links, (468×15) Displays up to 5 links, (468x15_4) Displays up to 5 links, (728×15) Displays up to 5 links, (728x15_4) Displays up to 5 links.
Click Here to View these Ad Formats
Minimum Pay Out – $100
Payment Modes – Check, EFT
Adsense pay by check or deposit directly to your Bank account through EFT(Electronic Fund Transfer) once your payment reach $100. The attracting feature in their payment is that the payment will be in local currency.
Join Adsense and turn your advertising space into cash!