Binary Option Trading is new way of trading with currency, stocks and commodities. It is very profitable business to make profit up to 85%. This is why there are many scammers in this market.
This is review of binary option broker named MT-Option from my real experience after depositing money from my bank account.
MT-Option is one of the new scammer in the market. Their website link is www.mt-option.com. Stay Away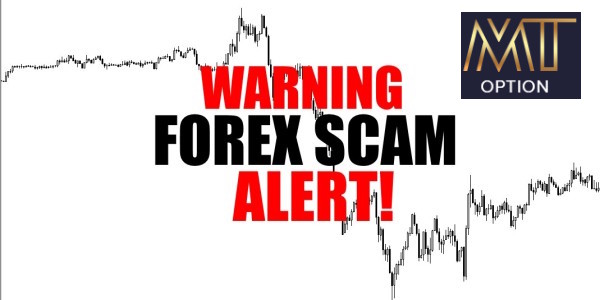 Updates
22nd October 2016 –  They are not responding to my emails regarding the $25 I earned in trading. So stay away from mt-option.
20th August 2016 – Wow!! I never expected such a fast withdrawal from them. Today I got my bank account credited with $242 from mt-option.  I don't know where the $8 gone, may be their charges or some other bank charges. And what about the $25 I earned in trading? In my mt-option account it is shown as '$25 withdrawn as bonus'. I have send email mentioning both this. Will update here when reply received.
Now I should take back my words. mt-option didn't scammed me nor taken my money
18th August 2016 – Update 2-  Just after I send email mentioning that I didn't receive any bonus from them, I got reply saying that it was a glitch and to ignore the mail. OK, I ignored and waiting for my refund.
18th August 2016 – Nothing changed. Things happening same as expected. Yea, every scammers do the same. After submitting all the documents, they send me reply that all documents verified and withdrawal will be processed. As I didn't get any reply for past 2 days and I email them yesterday asking about the progress. Today I got the reply from compliance and it says
'in order to withdraw funds from your account, you are required to reach the agreed upon Trade volume amount for the bonus you received in your account'
But I haven't received their f*king bonus. Cash I have in my account is $270.25,  in which $250 is that I deposited and $25.25 is the profit I made in trade.
This is what every scammers do. They keeps giving excusing for not giving back your money. But this time they were caught by me. Luckily they didn't deposit any bonus in my account as they offered in call. For this I am thankful to Emly for not doing that. (Lol 😀 )
12th August 2016 – Today I got email from their compliance department. E-mail said, I need to send documents to verify my account. And then  only they can send back my fund after verification. I submitted the documents and waiting for their reply. I made one trade and made $25 profit. So I have requested to withdraw $270 ($250 deposit + $25 profit). Lets see now how they will respond.
10th August 2016 – On August 8th 2016 again I send email to Emly (milyr@mt–option.com) and to their support email (support@mt-option.com), but I get 'not delivered' in reply. They even have deleted those email ids and continuing cheating others with new email ids.
MT-Option Binary Option Trading Broker started operating in the market on March 2016. As they are very new to the market, they have very less experience in the market.
When I started binary option trading I choose one of the reputed broker in the market. As I was a beginner and still learning I was making less profit after trading a month with that broker. They have a wonderful platform for trading. Their trading platform is the best I have ever seen till now.
Then one day (July 2016) one of the representative from MT-Option named Emily Ray called me and talk about benefits if I trade with them. She offered me 100% bonus and live trading with one of their trading expert. She was also so talented to make me believe that they will give excellent training for me to be a successful trader.
After few calls I felt like I will get more training and help as they are new company in the market. So by the end of the day she fixed a seminar with one of their senior broker on next day, if I open an account with them. Then another person from MT-Option called me to guide me for opening account and for depositing cash. I deposit $250 in to their account and activated my live binary option trading account. They send me an email requesting some documents and I send those too in reply. I was expecting to get world class support from them, the next moment I become their customer.
The next day morning I got another call from one of their executive. I felt very good to see they called me morning itself. But rather than talking about trading in my account or regarding my trading, he stated talking about depositing more money in account. When I mentioned about $250 that Emily offered, he told I will get that as promised. I told him I will not be depositing any other cash. The he told me another senior trading executive will call me. After a while I got call from another person and he too started talking about depositing more money and benefits I will get. When I ask him about the live trading help and training offered to me he told that he can't support me unless I deposit another $2000.
So later I tried contacting the lady who called me first and offered bonus and training help. To my surprise she disappeared. There is no reply to my calls or emails. I tried every communication method in their website like live chat, feedback form and contact form. All my efforts was in vane.
Three days before I try to withdraw money from my account clicking withdraw button. But there is no response or communication from MT-option.com regarding my withdrawal. It seems they have taken my money. Now I  I realized they are not going to give my money back nor going to contact me again. They need only my money. So stay away  from MT-option.com and keep your money safe.
Conclusion
They refunded the money I deposited, so I can't say they are scammers. But still I do not recommended them as they are not at all professional.
Do not get mislead-ed by their executive with her fake offers. They are only going to take your money. There is many other trusted binary option brokers. Choose one of them only rather than giving your hard earned money to scammers. Do not get cheated by scam brokers like MT-Option. If you find the call is from them, disconnect immediately and block the number. Else they are going to change your mind with their repeated calls. They are trained for that.
Now I decided to stick with my first broker and not going to invest in any other non popular broker without enough research. You can also try the platform I currently using. You will definitely love their platform. They have free demo account and have minimum deposit of $10. But I recommend to start at least with $100 for your trading strategies to work. Practice with their demo account  and start making money trading with real money.
If you had such experience with any other broker comment below.