Weebly is one another free website making website which made a growth very faster. They are in internet since 2006 and over 8 million people & businesses are using weebly. In weebly users can create any type of website including personal websites, professional websites, online store websites etc. Weebly's drag and drop Site Builder requires no technical skills and so website making is fun in weebly. One of the exciting feature of weebly is that users can add their own custom domain free.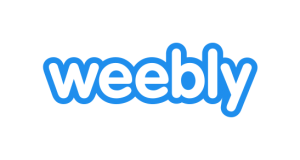 Features of free account in Weebly.com
Building A Site Has Never Been Easier – drag & drop website builder makes it dead simple to create a powerful, professional website without any technical skills required.
High-quality mobile websites.
A complete eCommerce solution – Shopping Cart and Checkout, Mobile Store and Checkout, Filtered Product Search, Digital Goods and Physical Products, Search Engine Optimized Stores, Flexible Shipping Options, Fine-Grained Tax Control, Inventory Management, Android and iPhone Apps
Free Website Themes – Over 100 professionally designed website themes.
Reliable and Free Web Hosting.
Make An Amazing Blog In Minutes.
Free Domain Hosting and Much More.
Domain name as www.'YOURNAME'.weebly.com .
Can add your custom domain. (eg – www.'YOURNAME'.COM).
Do It All from Mobile with Weebly's Popular iPhone, iPad and Android Apps.
Online Photo Gallery for Your Website, Slideshow Maker, Free Image Upload and Photo Editing, Weebly Photo Library.
Easy Video Player Options – Video Hosting and Upload, Embed or upload your video.
Easy Form Builder.
Detailed Website Statistics.
Everything You Need For A Successful Online Business Website.
Password-Protected Pages – You can use stronger passwords protection for individual pages.
SSL Certificates and DDoS Mitigation.
No Forced Advertising.
Search Engine Optimized.
Full HTML/CSS Control.
One of the most reputed free website making website with advanced website making tools.
Make a Free Website in Weebly
Click here to go to Weebly.com
If you are serious about your website and blog, we recommend not to use free website making package to make a free website and blog. Opt one paid service that suits you and get full freedom on your website.