Muhammad Awais Sharif is big scammer who scam people with his EA showing big returns. He sell his EA and also claim to make big profits with his account management.
You will only loss your money with him.
He scamming people for years from past 2015 using his fb profiles.
He will try to convince you sharing big profit screenshots and trading videos. Do not fall in his trap when he share investor password of trading account with unbelievable results. You will not see same results in your account and only will lose your money.
He have deal with the scam broker SuperForex. Ask him to trade with another trusted broker and show the results.
One of his scammer facebook profile id is awaissharif105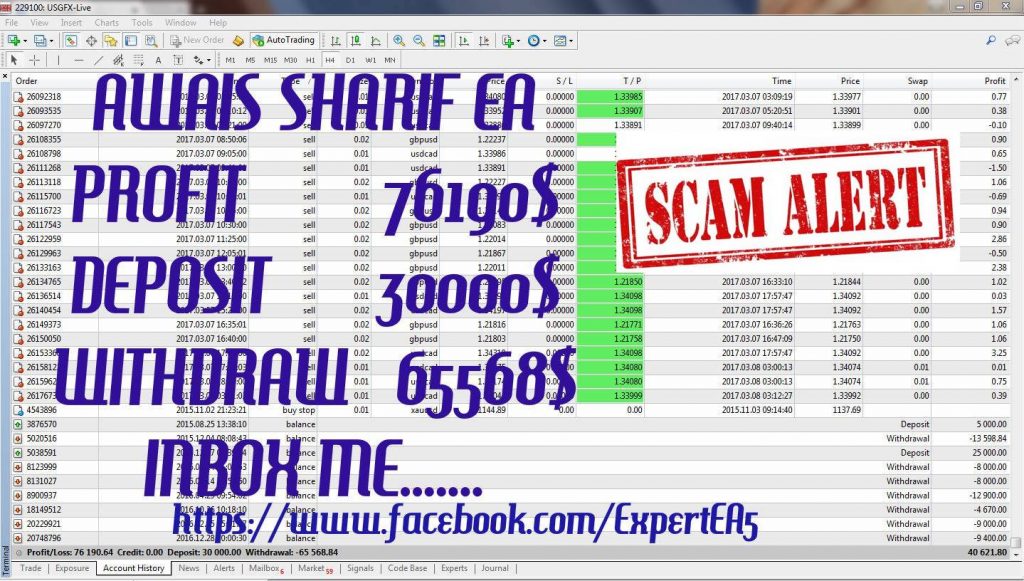 Important ! – If you don't want to get scammed, ask me below in comments before giving your money to anyone.